I will no longer be updating this website. I have moved over to my own domain at
ccmalandrinos.com
. While the new site is still a work in progress, in the long run it will serve my needs better. I hope you'll visit me at my new home.
The Fall Issue of
Pages & Pens
for Musing Our Children is done and will be available as a free download from the
website
soon.
I managed to work in another chapter of Amelia's Mission this month. I'm hoping for at least one chapter a month, but it will depend upon when I receive the contract for a ghostwriting project I have in the works.
I'm also hoping to pitch my next children's picture book manuscript to an agent next month. Yes, I am one busy girl.
I hope you'll sign my guestbook to let me know you stopped by. You can also reach me anytime at cg20pm00(at)gmail(dot)com, replacing the "at" and "dot" with the appropriate symbols.
Wishing you the best,
Cheryl C. Malandrinos
What's New!
I will participate in two different panels at WriteAngles this year:
How Much Do You Want It?: Carving Out Time and Space to Write
We're Not in Kansas Anymore: Lauching Your Book into Cyberspace
WriteAngles is an annual writers conference held every fall in Western Massachusetts. This year's conference will be on Saturday, October 23rd at the Willits-Hallowell Center at Mount Holyoke College in South Hadley. Vist their website and blog for more information on our panels, keynote speakers, and the agent who will be available for pitch sessions.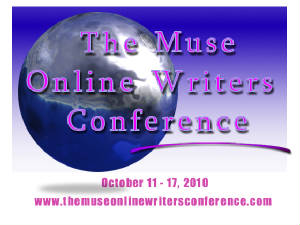 The new Muse Online Writers Conference website can be found here. There's also a blog where you can leave comments.
Registration is now over. Anyone wishing to register by the final deadline of September 10, 2010 will pay a $5.00 late registration fee. You can find the registration page here.